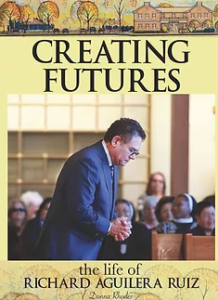 Donna originally found her passion in teaching, whether it was an adult Bible study, private piano lessons, or a classroom of teenagers, which is where she perfected the art of sarcasm.
Interacting with her students as they interacted with literature was an amazing experience. Their personal life stories as well as those of others she encounters are the basis for much of her writing about life, self, God, and the battles we all fight.
Her interest in life stories was piqued when she met Richard A. Ruiz. Their chance encounter gave her the exact type of story she had wanted to write since high school and has shared Richard's life in her book,
CREATING FUTURES:
The Life of Richard Aguilera Ruiz
Available on Amazon
Kindle $1.99 / Paperback
$8.99

Use Contact Form to Order Hardcover copies now $12!


I live near Kansas City but had no idea the powerful influence of Richard Aguilera Ruiz and his leadership among our Hispanic community until I read this book. The author shares the many challenges Richard faced as he labored to see his dreams come true. Years from now, historians will turn to this book where they will learn the names of the heroes who worked alongside Richard to make our community a better place to live. My hat is off to the author for giving us this treasure.
Dennis A.
CEO
Once I started reading this biography, I could not put it down. The life of Richard Aguilera Ruiz is such an inspiration and reminded me of how I want to live my life. The author did a marvelous job of making me feel attached to the characters. As I was reading this, I forgot that it was a biography and that the characters in the book are real people who have given so much back to their community.
Emily S.
Designer
Creating Futures is the well-written story of Richard Ruiz, bringing us from his childhood to the present as it reminds us there are still people who are selfless in their pursuit to help others.
Dave M.
Co-Founder
The author of Creating Futures is an outstanding storyteller. I was so captivated by the beginning chapter I couldn't put it down until I finished the entire book. I now have great respect for Richard Ruiz, an amazing man.
Larry M.
Co-Founder
Creating Futures is a gentle unfolding of the person, Richard Aguilera Ruiz, and his remarkable life. The reader is compelled to join him in his journey, beginning with the antics and defining moments of his early life. Richard's initial shyness as a child soon grows into bravado which evokes a few interesting conundrums.
Experiences and encounters from his early life prepare Richard Ruiz for the moment when his life's mission is set ablaze. After that moment, his life is consumed with fighting for the underdog in a way that bolsters the worth, dignity, and well-being of everyone he encounters.
Richard Aguilera Ruiz created new futures for people who had little or no hope.
Available on Amazon           Kindle $1.99 / Paperback $9.99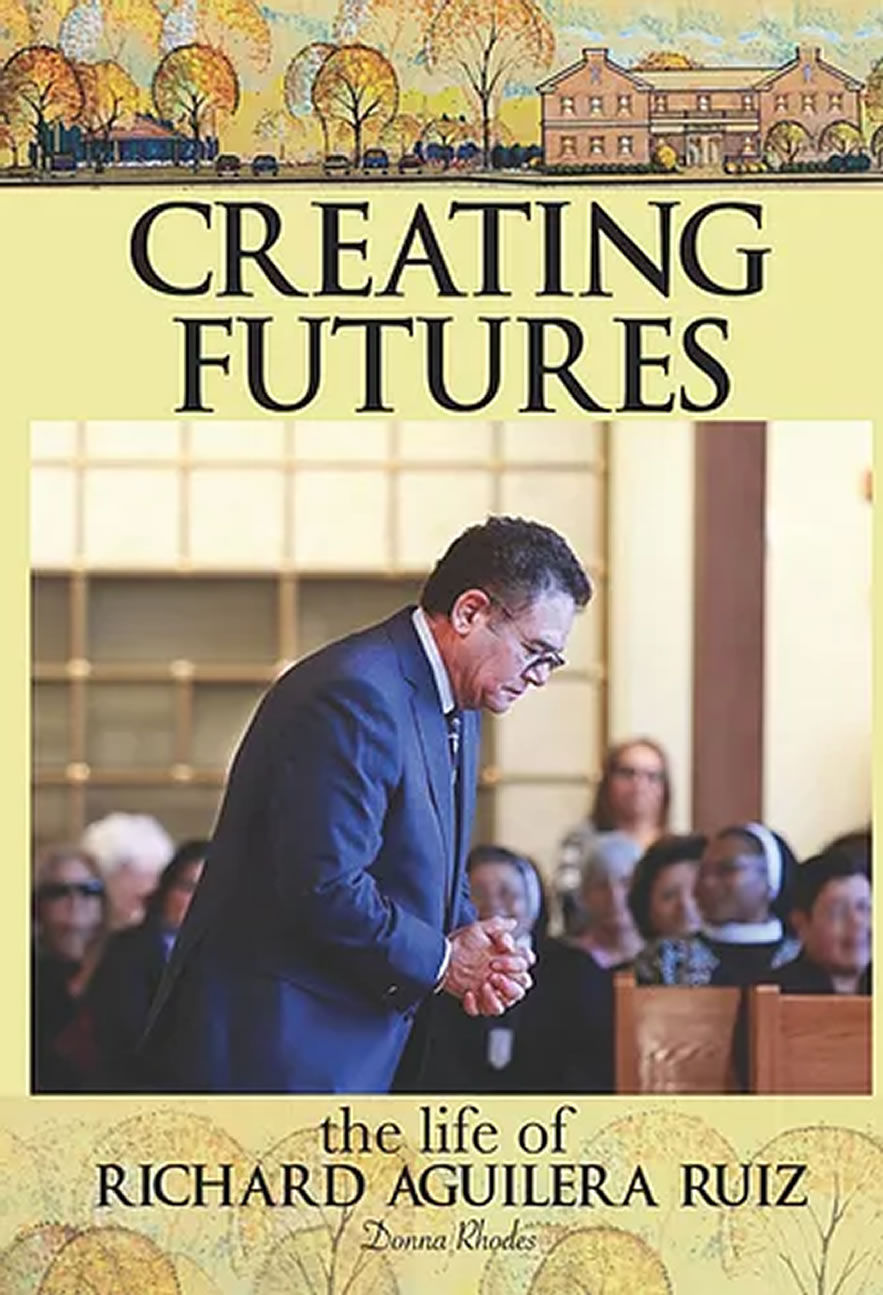 Creating Futures Project Photos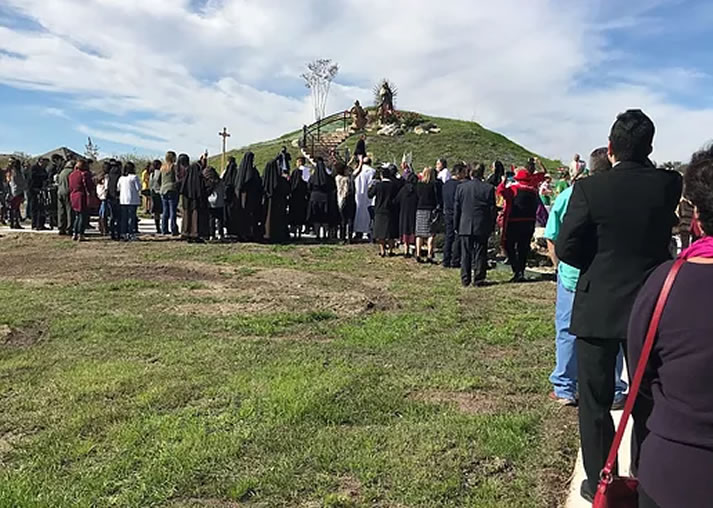 The Blessing of Our Lady of Guadalupe Resurrection Cemetery, San Antonio, TX 17 December 2017
Celebration Mass
10 December 2017
St. Joseph Chapel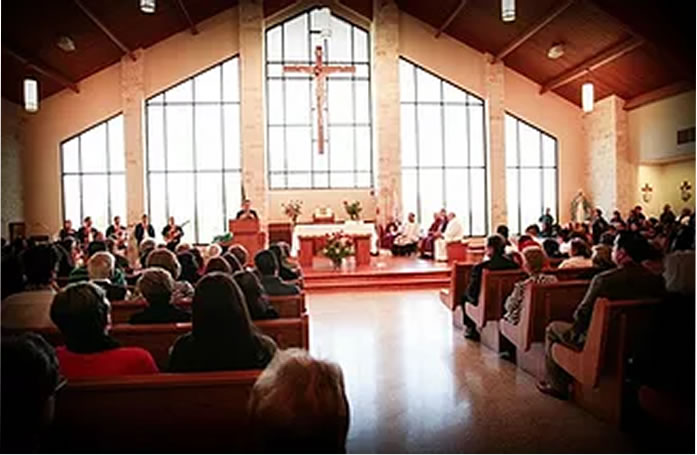 Please complete the form below to
Order a signed hardcover copy